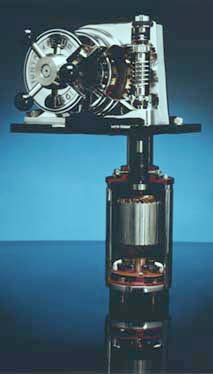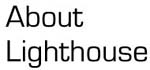 Stainless Steel Anchor Windlass'
Made in the USA
Mailing adress:
Lighthouse
PO Box 1207
Riverside, CA 92502
Tel: 951-683-5078
Email: Info@Lighthouse-mfg-usa.com
ABOUT OUR PRODUCT
Rated at continuous duty not maximum pull, as with most other winch manufacturers. Maximum pull on an average 12-volt unit could reach 3000 lbs., if amperage is available. No ratchets or pawls to break, no other winch has these features.
Stainless steel construction; won't corrode away like aluminum winches or rust like steel units. The chrome plating won't peel off like others that are brass.
The only winch with 3 manual back-ups.
Can be tailed just like any sheet winch.
Has rapid manual rewind with use of a standard or ratcheting winch handle in capstan end.
A second winch handle socket on top of the winch is provided for kedging and allows a maximum pull manually through a 60:1 gear ratio. This means if only 35 lbs. Of pressure is exerted on a standard 10" winch handle in kedging socket, a potential of 10,500 lbs. Is available at the capstan. For example;
35 lbs. X 10" = 350 lbs., 350 lbs. X 60 (gear ratio)= 21,000 lbs., divide 21,000 lbs. By the radius of the capstan (2")=10,500 lbs. On most boats, this could be the most powerful device for winching available.
Reversing is available as an option without changing motors, and can be added at anytime. When powering out chain, it can not pull chain out of the locker, therefore cannot damage the deck, hawse pipes or winch. It only allows chain to fall at a controlled speed.
The only winch to use urethane clutch materials. This will allow gradual take up of friction plates and can provide controlled slip rates, unlike others that are either on or off. Clutches should last indefinitely and are impervious to salt water and are protected from sunlight.
12 volt motors are a proprietary design and have straight line power outputs as high as 3hp. The motors have no fields to burn out and are ball bearing mounted. The extra large capacity 4 pole armatures are used only on Lighthouse winches.
Accessories, such as reversing circuits, remote count stations with bi-directional LCD chain counters, and roving remote controls are all prewired to make installation a snap. No other winch manufacturer makes available such a complete and sophisticated accessory group, with plug-in type accessories, that can be added simply, at anytime.
Installation of the Lighthouse windlass is the simplest of any on the market, as told to us by riggers and owners alike.
Motor extension housings up to 48" are available from the factory.
No other winch fits the bill for sail vessels due to its low profile (4" lower than comparable verticals). The lighthouse windlass fits a variety of sail and power vessels. Click here to see photos.
The Lighthouse windlass does not require deck blocking like most vertical winches. Therefore the Lighthouse windlass is not subject to failure, due to overhung, unsupported loads associated with vertical winches. The Lighthouse windlass can be mounted flat to the deck in most cases and does not require the spacers and pads usually required for aligning vertical winches to the bow rollers.
You may view our many products and accessories here on our website. If you would like more information, feel free to call or fax us at the number above, or E-mail us direct from this site. We look forward to hearing from you.

Sincerely,

Lighthouse Mfg. Co.